3D Matterport Tour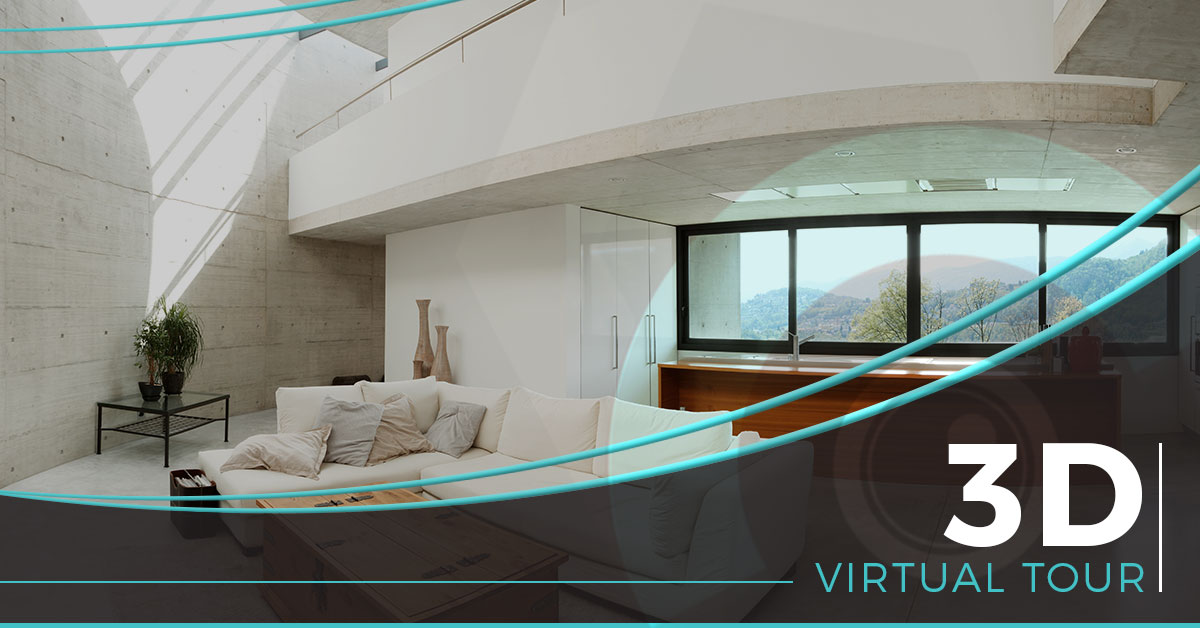 A
What Is A 3D Virtual Tour?

A 3D virtual tour allows prospective homebuyers to experience a property online as if they were visiting the property in person. 3D virtual tours allow prospective home buyers to move around a home at their own pace with a 360 degree view of the entire house — essentially a virtual open house.
A
Benefits Of 3D Virtual Tours In Real Estate
3D virtual tours are the latest in real estate marketing technology. Not only do 3D virtual tours make it easier for the prospective homebuyer to search for their dream home, but they also help real estate agents sell more homes and maximize their profitability. In the era of the internet and online marketing, 3D virtual tours are a must if you want to keep up with the latest trends in the industry — and the best part is it makes your job easier!
A
Keep Up With The Competition
---
The real estate market is always changing, and so is real estate marketing technology. Today, simply having professional photos of your listing is not enough to capture homebuyers' attention, let alone get them to inquire on your home. With the advancement in technology, homebuyers want to be able to search all of the available listings in their desired area and get a comprehensive tour of each one from the comfort of their own home. 3D virtual tours do just that. If you don't have 3D virtual tours of your listings, your competitors are a step ahead of you.
Save Time And Money
---
Why waste your time hosting open houses and giving private showings to people who just want to view the property and aren't really interested in purchasing it? With 3D virtual tours, you can weed out lookie-loos and make your listings available to serious home buyers twenty-four hours a day, seven days a week — saving you both time and money.
Get Potential Homebuyers To Fall In Love
---
With the freedom to walk through listed properties whenever they choose, potential homebuyers can spend as much time as they want touring listings through 3D virtual tours until they find and fall in love with the home of their dreams. 3D virtual tours allow homebuyers to become very familiar with the property and easily picture their lives inside the home — giving them an incentive to make an offer.
A
Share With Ease
---
3D virtual tours are so valuable because they can easily be shared via social media, email, text, etc., getting your listings in more hands. In fact, 3D virtual tours are the perfect content for email marketing and your social media pages because they are interactive and engaging, which will help send prospective homebuyers to your site. 3D virtual tours also make it easier for potential homebuyers to share their favorite properties with friends and family and get their input.
Have An Open House 24-7
---
Open houses used to be the best way to get a large number of potential buyers to view your home, but not anymore. 3D virtual tours are so immersive that it's like you are touring the home in person, except you don't have to wait for an open house or schedule a showing. With a few simple clicks of a button, potential home buyers can tour any listing no matter the day of the week or time.
More Sales In Less Time
---
Due to the fact that 3D virtual tours are so interactive and shareable, and thus reach such a large audience, it's inevitable that more homebuyers will inquire on your listings with the motivation to buy, resulting in more sales in less time.
A

A
At Perfect Real Estate Visuals in south Florida, our cutting edge 3D virtual video technology will transform your home into a realistic 3D and virtual reality experience that will make home buyers feel like they are actually on a tour of your home. Selling your listings and helping prospective home buyers find their dream home has never been easier than it is with 3D virtual tours. So why make your job more difficult than it has to be? Contact us today to learn more about our real estate 3D virtual tour services or request a shoot. We look forward to helping you maximize you sell more homes and maximize your profitability.